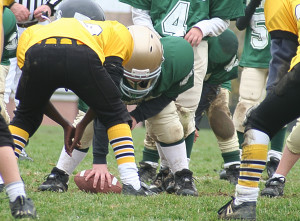 Apparently this is one of the most searched topic on Google at the moment. I'm not sure why.

Anyway, for dads out there who aren't quite sure, kick-off is at 6:30PM EST. (That's the East Coast of the US, in case you're wondering!).
In the UK, that means you'll be watching in your pyjamas as it's at 11.30PM GMT. In France, it's Monday morning, or 12:30AM CET. In Sydney, Australia, it's also Monday morning – 10.30AM AEDT.
Hope that clears it up!